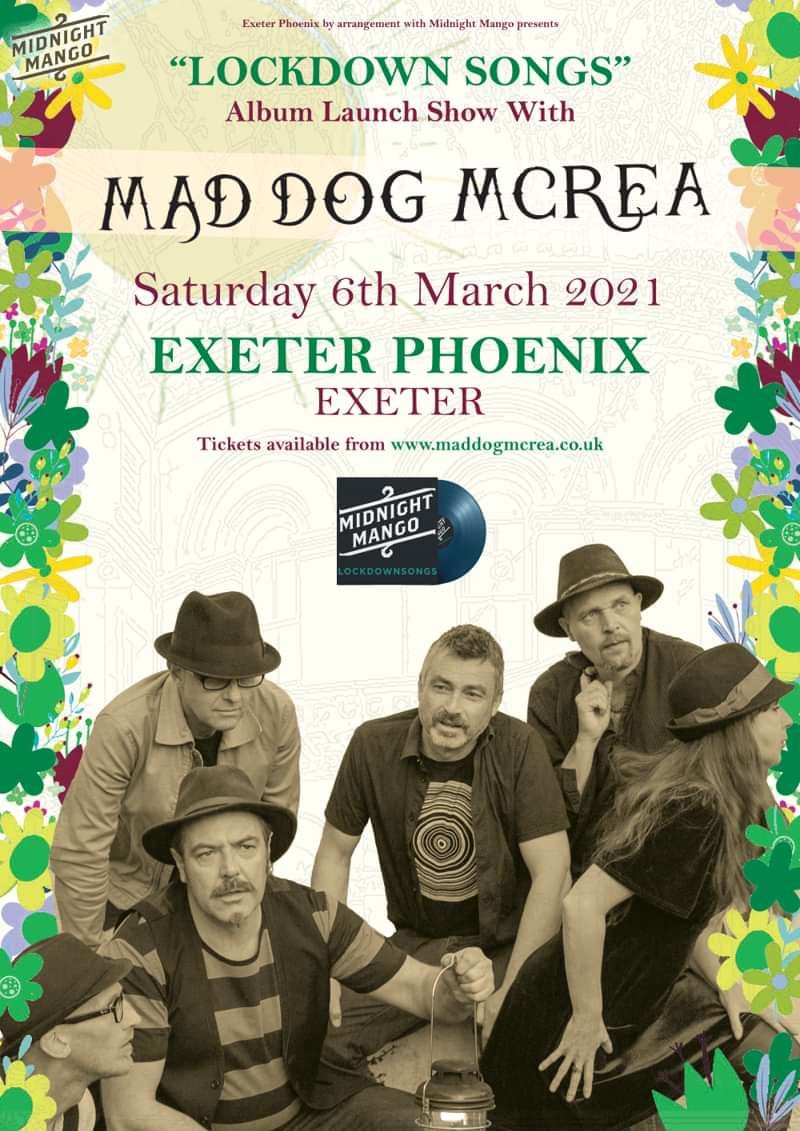 Mad Dog Mcrea
Buy Tickets
We will be playing the second launch night of the Midnight Mango 'Lockdown Songs' album!
It will be on Saturday 6th March 2021 at Exeter Phoenix, Exeter.
Exeter Phoenix normally holds 500 fans, but this socially distanced show will have a capacity of only 120. We expect the tickets to fly!
PRESALE
A limited number of DISCOUNTED tickets are available as rewards on the album Crowdfunder page - with £5 off every ticket!
www.crowdfunder.co.uk/midnight-mango-lockdown-fund
GENERAL SALE
Tickets will go on general sale at full price from Friday 11th December.