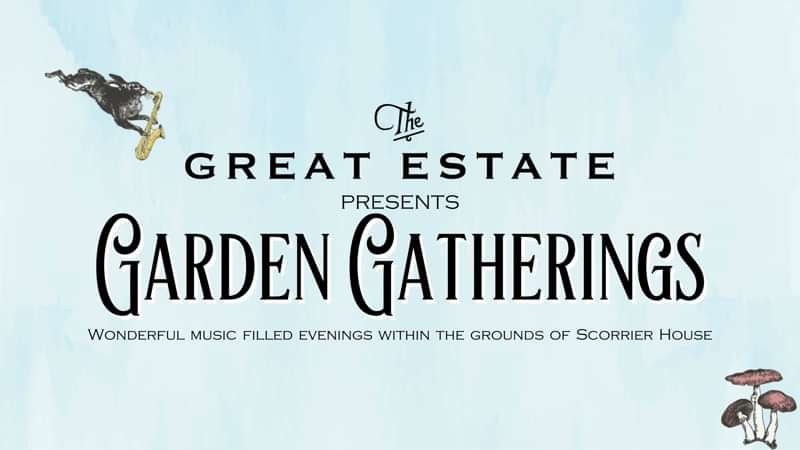 Mad Dog Mcrea
+ Land of the Giants + Bonetired
Buy Tickets
The Great Estate presents GARDEN GATHERINGS; a brand new socially distanced event within the beautiful grounds of Scorrier House. Every Friday, Saturday and Sunday evening enjoy the blissful sounds from some UK based acts and local artists from the safety of your own bubble.
Our Sunday 20th September headliners, Mad Dog Mcrea, are firm favourites on the festival circuit. They never fail to capture their audience with their infectious songs. In constant demand and having played just about every festival and two-bit, jibe-arsed dive in Christendom, Mad Dog Mcrea are, in every sense of the word, a live, band. And just when you think Sundays couldn't get any livelier, let's throw local heroes Land of the Giants and Bonetired to the mix. Better book off Monday, as this is going to be a bouncy one!
There are only a handful of bubbles available, so book yours quickly via the seating chart. Each circle on each row is one bubble for six people, so only choose one for your group - unless you want to buy more than one that is! Why not upgrade to camping and car parking too, make a night of it?
When you purchase your bubble you acknowledge and agree to staying within your bubble with your group of up to 6 people max (this includes any children) Children are welcome at this event, but there has to be a responsible adult aged 21+ accompanying any under 18s. Anyone under the age of 18 trying to gain access to the event without someone over the age of 21 will be refused access and no refunds will be given.
Find out more and read the full terms and conditions here: http://bit.ly/GGWebFAQ
Line Up
"How could you not love that scuzzy house rock?!" - Sarah Gosling, BBC INTRODUCING
Bonetired are the new face and sound of Alternative Rock in England. Their rustic folk roots are delicately balanced with a rugged production aesthetic and high-octane individual performances, making for a listen as sleek and refined as it is gritty and adventurous. It's this blend between the rough and the polished which sees Bonetired appealing to an incredibly wide range of music fans.
Notably, the band has sold out venues in the well-known British town of Falmouth and have had over 40K streams in 68 countries from their debut single Embers. Already, the band has toured over Netherlands, Belgium and the UK and they're planning their third national tour for late March 2020.
From an early age, lead singer Dan Puckey had a passion for composition and performance, evolving his style throughout his teenage years growing up in Cornwall. Providing the initial structure of the music, Dan recruited fellow course mates Ryan Barsby (Bass) and Kieran Wint (Drums) to add the unique rhythm section and form Bonetired offer.