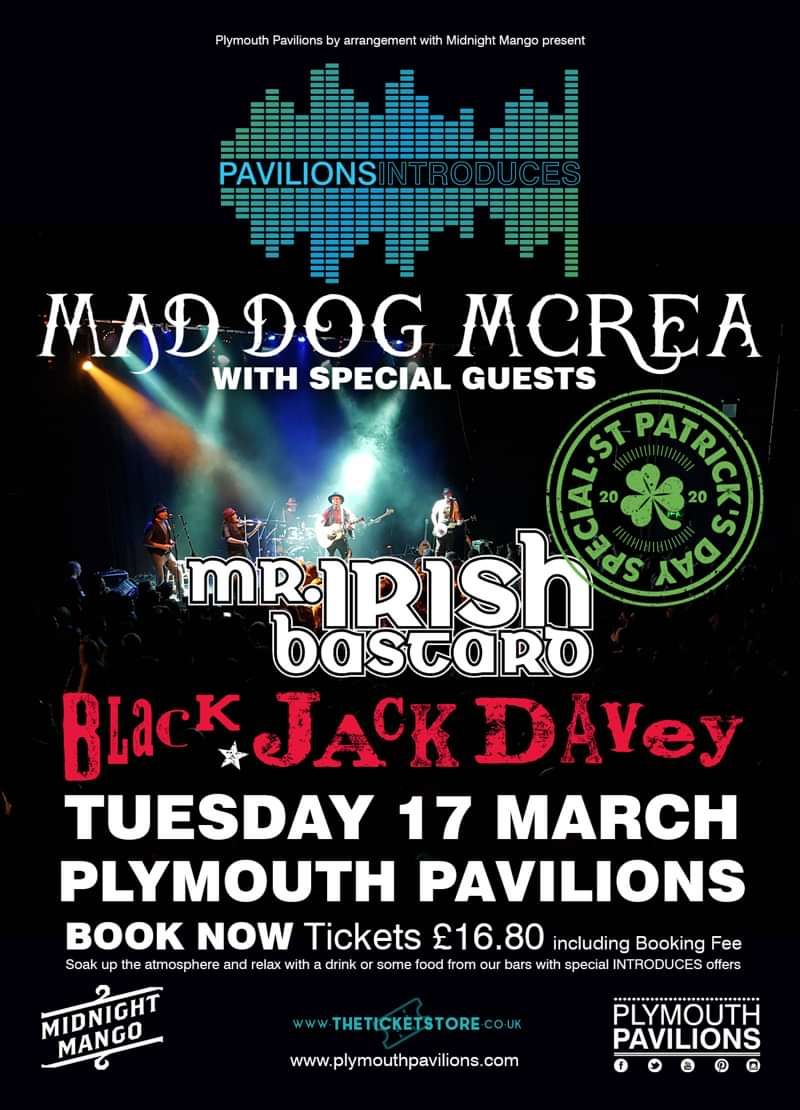 Mad Dog Mcrea
+ Mr. Irish Bastard + Black Jack Davey
Postponed Until 18th Sep
Entry Requirements: 14+
Buy Tickets
ST PATRICK'S DAY 2020
Mad Dog Mcrea will be playing a special indoor show on St. Patrick's Day 2020, Tuesday 17th March 2020, at Plymouth Pavilions with support from Mr. Irish Bastard and Black Jack Davey.
This show is part of the 'Pavilions Introduces' series, which is a hand curated program of events showcasing the South West's finest talent in Plymouth Pavilions, designed by music lovers for music lovers.
Line Up
Most bands don't exactly get off to a glamorous start. When Mr. Irish Bastard began to positively shake the world with their fast beats and high-proof hymns in 2006, the stages were so small that half of the musical crusaders fell off the back. Today, three studio albums and over 700 concerts later – taking them to places like China and Japan, and to huge festival stages alongside acts like The Pogues, Flogging Molly, the Dropkick Murphys and the Levellers – the troop has long since become an internationally celebrated folk-punk outfit.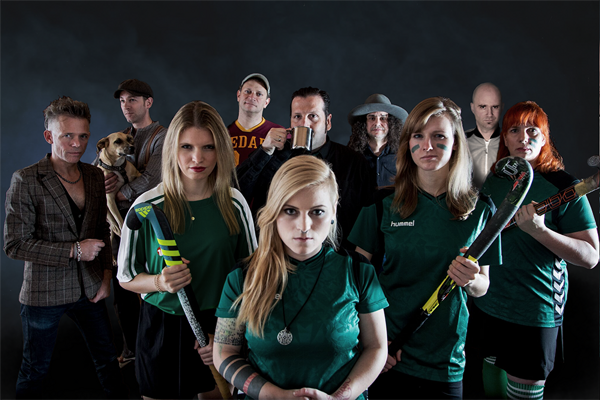 Not only is Black Jack Davey an incredibly talented musician & singer, he combines his show with his fast wit and great charisma to give an evening of good old school Cabaret but performed in a modern style and culture. Davey has played with all the major Irish and folk acts throughout the world ranging from, The Chieftains, Mary Black, The Furys, Eddie Reader, and the Riverdancers.